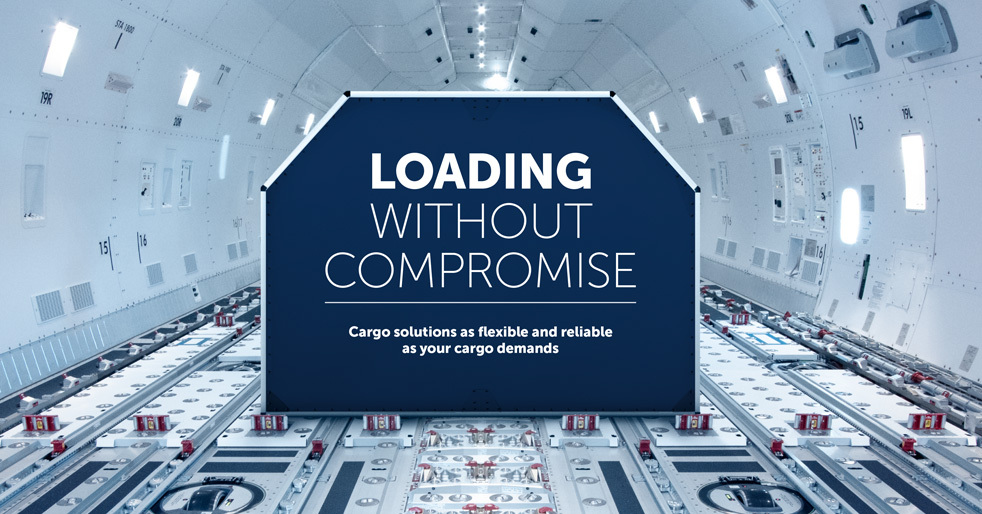 Cargo handling systems – innovative solutions by TELAIR
Innovative cargo handling systems are a key factor in the transport of goods around the world. Air cargo solutions have been TELAIR's main business for a long time now. However, the leading supplier of cargo systems is still highly motivated to develop new and, above all, more cost-efficient solutions as well as to raise awareness of the economic solutions in the airfreight industry.
Air cargo as a response to increasing global trade
As a result of the ongoing globalisation, the worldwide trade volume is increasing. Air cargo offers various advantages, which is why it makes sense to spend time and resources on the design and development of innovative aerospace cargo handling systems.
In order to meet the demands of the global economy, goods must be delivered safely and on time. From the cargo industry's point of view, however, other factors are also significant. To achieve optimum loading times, freighters should be equipped with resilient, technically high-quality cargo handling systems. A smooth loading process and making optimum use of space contribute to the economic efficiency and therefor the revenue of an air freight company.
The top 4 benefits of air freight?
very fast shipping
reliable timelines
hardly any restrictions regarding the destination
very safe way of shipping goods
Revolutioni­sing aircraft cargo loading systems
Over the years, we have developed a broad portfolio of cargo handling systems that meet the needs of our customers. The challenges facing the airfreight industry lie above all in the demand for better performance. Due to continued market demand and TELAIR's own drive for innovative air cargo solutions, the number of solutions has grown steadily. More efficiency and solutions that increase profit while being sustainable and reliable are more in demand than ever, and TELAIR has been able to develop and continuously improve high-quality, robust cargo handling systems.
Learn more about our portfolio
Take your cargo loading business to a new level. Explore our broad product portfolio and get in touch with our specialists. We are looking forward to advising you individually and to finding the perfect cargo solution for your requirements – from freighter conversion to modular cargo systems.