Airbus A330 advanced lower deck cargo loading system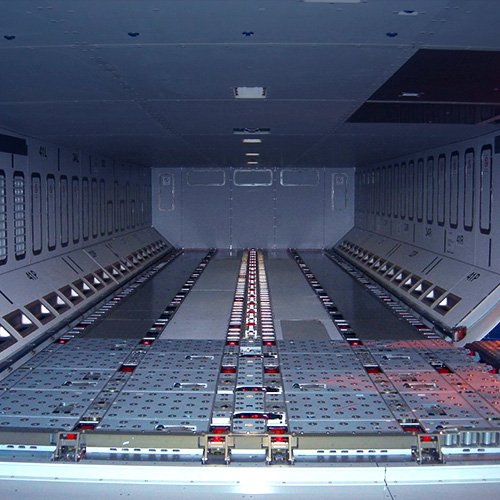 As a component supplier, Telair provided restraint hardware and power drive units for the Airbus A330 and A340 platform.
With newly available technologies, build-up experience on other aircraft types and constant innovation, Telair has been selected in 2008 to start providing full lower deck cargo handling systems for this aircraft type to improve performance and reliability.
Cargo loading system with reliable quality
The 190100-series system, dubbed 'Advanced' Lower Deck Cargo Loading System, has currently been installed in over 600 A330 aircraft in-service. Each day these systems transport safely and efficiently thousands of ULD's in and out of the aircraft.
Application
Airbus A330-200 – Lower Deck
Airbus A330-300 – Lower Deck
Availability
In production
Standard SFE system for new production aircraft
BFE system to retrofit existing aircraft
Design
Weight neutral design
One type Power Drive Unit (PDU) for entire aircraft
Increased number of PDUs
Optimized PDU locations
High-density ball mats
Increased transport roller density
All aluminum transport rollers
Spring lift centerline guide
Integrated braking swivel caster eliminates Valentin guide
Features
Advanced, new cargo loading system
Increased system performance
Reliable, proven hardware
Reduced maintenance cost
Self-lifting, self-retracting PDU
On-aircraft PDU roller replacement
Additional doorway ceiling mounted control panel
Improved compartment drainage
Full continuous side guide rail at system perimeter option
Continuous lateral guide option
Maintenance display unit for system checks