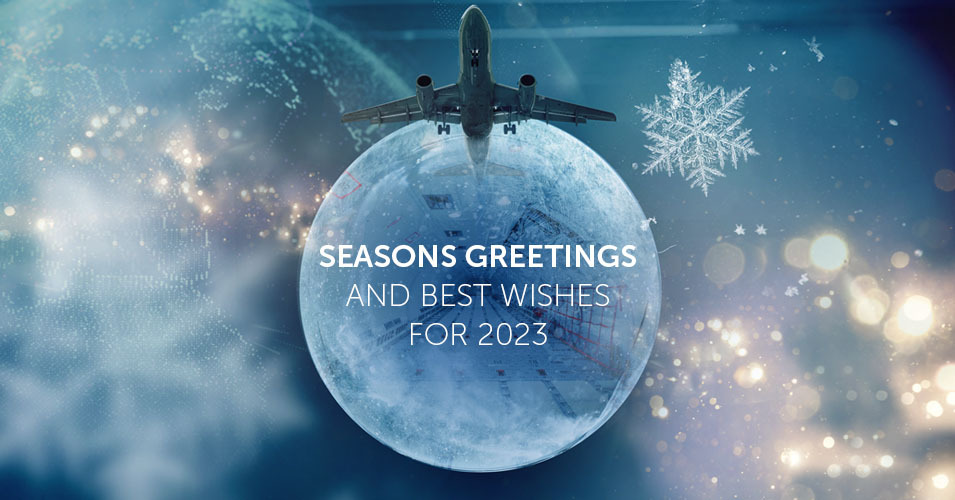 Eventful – this is probably the best way to describe the current time and the year 2022. The world has faced and continues to face a number of challenges. But alongside these, the many wonderful moments should not be forgotten. We had many of these great moments this year. You can see what happened in our little review of the year!
A first and a last delivery
The entire TELAIR team is bursting with pride and accomplishment in the completion and delivery of the final hardware kits to the Boeing production factory for the last 747-8F aircraft. Our team's pride and workmanship can be seen in every detail. We are proud to have been part of this success story and are pleased that we have also delivered the last shipment 100% on time. Many thanks to all our employees, suppliers, and partners for the successful cooperation and this great program success over the last 13 years!
But the past year was also marked by an initial delivery. Our 777 CRAF system was supplied for the first time at the end of 2021 and is now part of TELAIR's 777 offerable systems.
A new product
We are pleased to have been selected as cargo loading system and floor panels manufacturer for the KMC and NIAR passenger to freighter conversion of the Boeing 777-300ER aircraft. The TELAIR main deck cargo handling loading system solution for the 777-300ERCF is one of the most innovative and unique cargo loading system on the market. In addition to the cargo loading system, TELAIR will also supply the floor panels to complement the mechanical and electrical handling and loading system.
Events at Telair
In the week from 28.02. to 06.03.2022 employees of TELAIR successfully participated in the Virtual Rare Diseases Run. Our marketing manager Nadine Kirschenlohr was able to hand over a check in the amount of 1,075.00 € to Marcos Mengual, chairman of Syngap Elternhilfe e. V.. The Rare Diseases Run launched a virtual inclusion run week on International Rare Diseases Day and aimed primarily to draw attention to people and families who are not seen in our society. A total of 43 employees participated and gave their best to raise money for rare disease research and treatment.
Then in July our summer celebration was coming up. "Work hard – play hard" – That's exactly how we celebrated. We started with our multifaceted and fun afternoon program where cohesion and team spirit were required. In the evening the versatile buffet was opened with something for everyone. Good music and delicious cocktails rounded off the beautiful day perfectly. It was once again nice to celebrate with everyone!