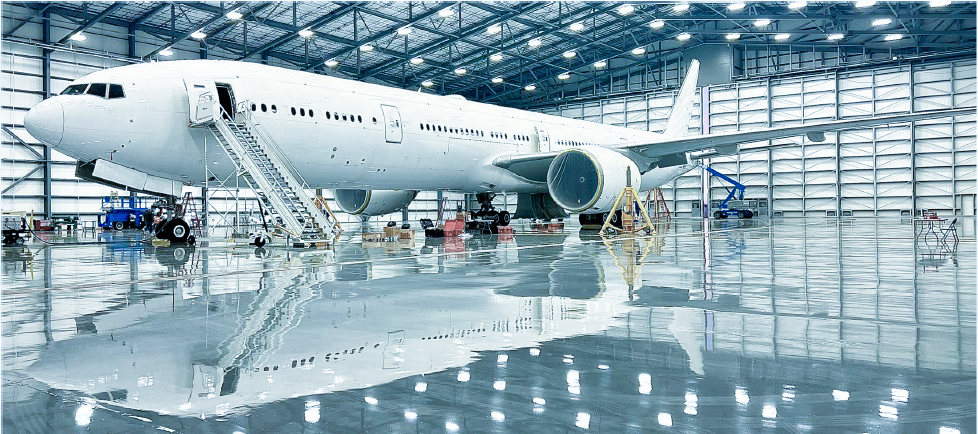 TELAIR SELECTED AS CARGO SYSTEM LOADInG SUPPLIER FOR Boeing 777-300ERCF
Kansas modification center AND NIAR WERX commissions TELAIR to supply CARGO Loading SYSTEM AND FLOOR PANELs FOR KMC 777-300ERCF PASSENGER-TO-FREIGHTER CONVERSION OF THE BOEING 777-300er AIRCRAFT
The TELAIR main deck cargo handling loading system solution for the 777-300ERCF is one of the most innovative and unique cargo loading system on the market. Due to the sophisticated technology, the TELAIR cargo handling and loading system can be operated both mechanically and fully electrically powered. Additionally, switching between modes of operation is possible even after the initial configuration, offering each customer maximum flexibility for the deployment of their fleet.
In addition to the cargo loading system, TELAIR will also supply the floor panels to complement the mechanical and electrical handling and loading system. Through state-of-the-art design and manufacturing methods, TELAIR is able to design and produce the floor panel structure to fit the installation requirement best. Compared to traditional manufacturing and installation methods, the Telair floor panels offer a weight-optimized and production system tailored design, with reduced time for installation and removal during operation.
TELAIR'S innovative and high-quality components and system solutions increase aircraft capacity, optimize system integration and save weight and costs. The robust individual components ensure a longer in-service life, which leads to a significant reduction in maintenance costs.
"Telair is honored to have been selected by Kansas Modification Center and NIAR WERX for this thrilling new freighter program," said Ralf Schönzler, President TELAIR. "TELAIR has the most flexible load configurations, coupled with outstanding product support throughout the aircraft lifecycle. The KMC 777-300ERCF freighter will complement airlines' express and cargo networks. We look forward to our partnership with Kansas Modification Center and NIAR WERX."
Media Contact:
Nadine Kirschenlohr
Tel.: (+49) 8025 29 1002
Email: nkirschenlohr@telair.com