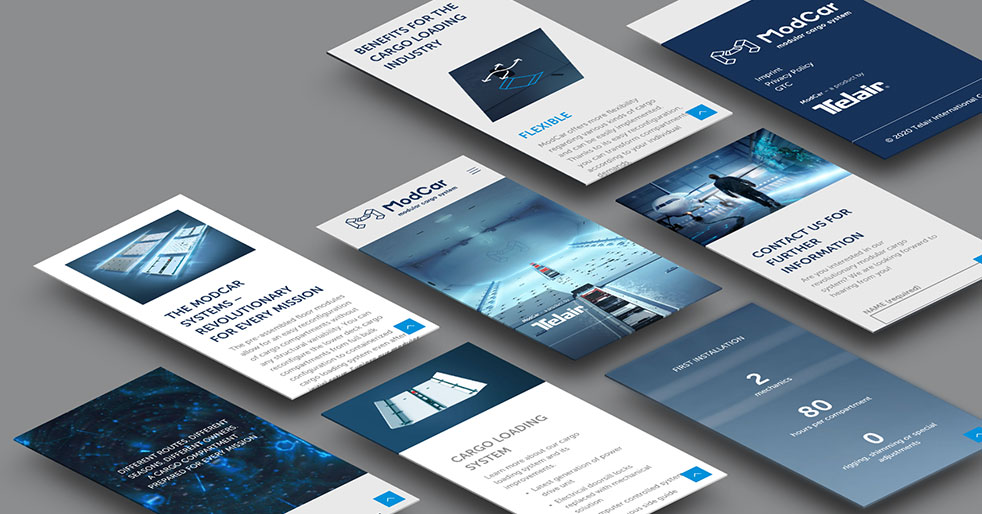 Telair International launches first-ever narrow-body Modular Cargo Loading System for A320
Launch customer Lufthansa Group to modify more than 100 new A320/A321neo aircraft over the next 6 years beginning in 2020.
MIESBACH, GERMANY, SEPTEMBER 12, 2019 – Telair International today announced the world's first cargo loading system, allowing the lower deck of a narrow-body aircraft to be quickly converted for different cargo requirements. The new system consists of pre-assembled floor modules that are easily reconfigured within a few hours to accommodate full bulk or containerized cargo loading– depending on the type of freight that needs to be loaded and transported.
The Modular Cargo Loading System has been developed as a post-delivery modification or retrofit conversion for the A320 family of aircraft platforms. System certification is scheduled for the first quarter of 2020. Lufthansa Group has ordered more than 100 systems, to be installed on new A320/A321neo aircraft over the next six years beginning in the second quarter of 2020.
"This intelligent solution will help our customers optimize the performance of their fleets and reduce operational costs throughout the life cycle," said Marko Enderlein, CEO of Telair International. "The Modular Cargo Loading System is the latest innovation from Telair and demonstrates our expertise and world leading position in cargo handling systems."
The Modular Cargo Loading System is targeted at airline fleet groups, leasing companies, and conversion houses. Telair believes leasing companies will benefit from an increase in the aircraft's residual value, as they will not be bound to historically driven lower-deck cargo compartment utilizations. Instead, the leasing companies will be able to offer full long-term flexibility of lower deck cargo hold usage.
Post-delivery aircraft modifications, all conversions, and installation steps can be carried out by a certified MRO.
"Our engineers have been pushing the idea of a modular and reconfigurable cargo system for quite some time," said Enderlein. "As the aerospace market continues to grow strongly, and airlines are being increasingly challenged to be flexible to varied loads, the time had come to develop the Modular Cargo Loading System. Now that we have it, we are certain it will be a difference maker in the world cargo loading."
ABOUT TELAIR Located in Miesbach, Germany, Telair International GmbH is a global technology leader in the design, development, and manufacture of intelligent cargo and baggage handling systems for wide-body and narrow-body aircraft. Telair's innovative designs, combined with lean manufacturing and outstanding customer support, have made the company a major OEM supplier for Airbus and Boeing and preferred supplier to airline operators worldwide.
Media Contact
Nadine Kirschenlohr
Tel.: (+49) 8025 29 1002
E-Mail: nkirschenlohr@telair.com