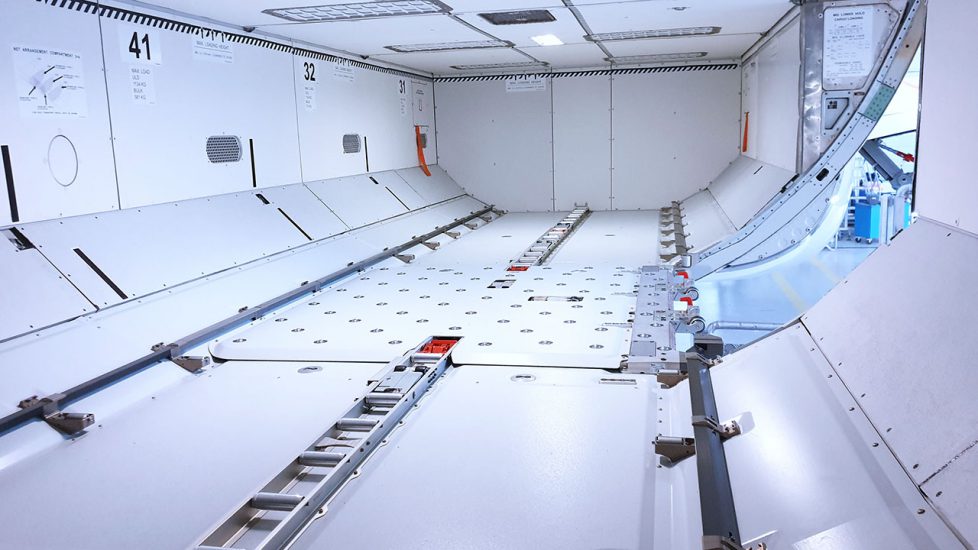 TELAIR receives STC for A320 Lower Deck Modular Cargo Loading System (ModCar)
On September 17th, the Federal Aviation Administration (FAA) granted TELAIR a supplemental type certificate (STC) for its A320 Lower Deck Modular Cargo Loading System (ModCar).
Upon completion of the first successful installation supported by TELAIR in July 2020 the FAA (Federal Aviation Authorities – USA) installation conformity was successfully performed with a subsequent certification process to achieve a Supplemental Type Certificate (STC).
The first aircraft installation and conformity were completed in Tallinn, Estonia. With this achievement and regulatory approval, now ModCar, the Modular Cargo Loading System by TELAIR, has been successfully completed.
TELAIR also received the EASA validation approval by mid of October. The aircraft will enter into revenue operations after EASA validation, with the revolutionary TELAIR ModCar system and its benefits. Additionally, the second A320 aircraft is currently in work with the system installation.
Airlines around the globe can now realize and take advantage of all the ModCar benefits
ModCar offers the latest generation of power drive units, an improved mechanical system with continuous side guide system as standard and doorsill lock enhancement, and multiple system reliability and durability improvements of the conveyor system equipment. Thanks to ModCar's high impact resistant panels and the elimination of wet sealing, it is simple to maintain.
Modules are delivered with all necessary components and can be installed in a short time. ModCar will allow aircraft to operate in two highly flexible interchangeable configurations, enabling more adaptability to the ever-changing cargo market landscape. Further advantages for airlines are operational performance improvements in comparison to the originally installed system equipment.
"We are proud to have developed such an innovative product solution that meets the future requirements for cargo loading systems," said Wolfgang Tatzer, President of TELAIR.
About TELAIR
TELAIR is the global technology leader for cargo and baggage handling system solutions and related products for commercial wide- and narrow body aircraft. With a number of technology firsts over the last 50 years, the solutions provide passenger and cargo carriers with equipment that expedites loading, optimizes efficiency and increases revenue and profit. The innovative designs, combined with lean manufacturing and outstanding customer support, have made TELAIR a major supplier for all well-known airframe manufactures and preferred supplier to airline operators worldwide. Through close customer collaboration and by utilizing latest technology and materials, expert know-how and extensive system testing and validation, TELAIR offers companies globally, LOADING WITHOUT COMPROMISE.
For further information, please contact:
Nadine Kirschenlohr, Marketing Manager
Email: nkirschenlohr@telair.com